IIUG Conference 2009
Submitted by Spokey on Sat, 2009-05-02 17:27
Since other people have been much better than I at blogging and liveblogging the event, I thought I'd calm down for a couple of days and collect my thoughts before blogging this.
So, the key things were:
1. The organisation was incredible. Everything just worked and the whole board, but especially Cindy Lichtenauer deserve praise for the flawless deployment of everything.
2. The presentations were excellent. I learned something worthwhile out of every single presentation I delivered (even my own, because it turned out that Madison Pruet and Cary Wahlmeier came to watch and were able to answer all the difficult questions! :-) There was a really wide range of topics and they were all really useful.
3. The catering was outstanding. The parties were superb. The casino was brilliant (and I don't even like gambling!) The trivia session was also fantastic, and Stuart took being the butt of an entire round of jokes well!
4. There was unfettered access to IBM execs (Alysse Passerelli, Bernie Spang, Arvind Krishna, Terri Gerber, Barbara Benis, Gary Proctor, Cindy Fung, Jerry Keesee and others!) and IBM developers (apart from the "big-name" developers, there must have been 50 of them in the parties!) -- it didn't matter what kind of question you had, from the future of IBM IM all the way down to the nittiest of gritties, there was someone there who could help you! (Jerry was in particularly fine form, mind you, being introduced to the audience as "God" probably didn't hurt his mood!)
5. Fantastic business partners with outstanding Informix-based products and services. And equally fantastic air guitar skills!
6. There was a world's fastest DBA competition sponsored by Advanced Data Tools, which was great fun. They've promised to make it even better next year! (There will be a podcast about this at some point in the not-too-distant future.)
7. The people at the conference were all great. Except for Jean-Georges Perrin, who is facing an icy-cold revenge at some undisclosed point in the future. >:-)
8. I am currently the world's fastest Informix DBA. Just thought I'd throw that in there. ;-D
In short, the IIUG conference this year, just like last year, was everything that a conference should be, but almost never is. I cannot emphasise enough that it was absolutely worth every penny of the conference fee, the travel arrangements and the hotel bill for any customer or business partner who uses Informix. Start nagging your manager now, get the dates in the diary for next year and start saving for some pocket money! (Although you won't need much, because the conference fee is so inclusive! ;-)
Some photos:

Andrew Ford's reaction to one of Stuart's jokes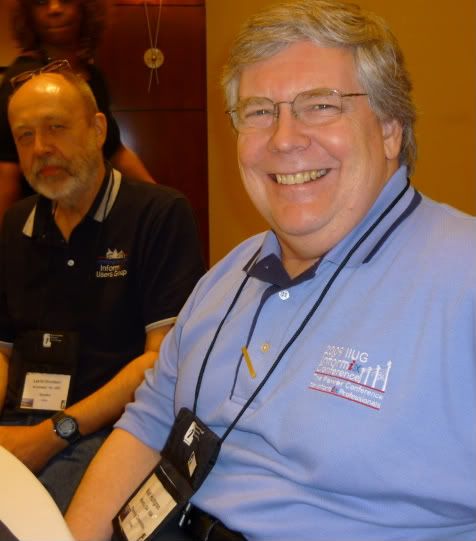 Lester Knutsen and Walt Hultgren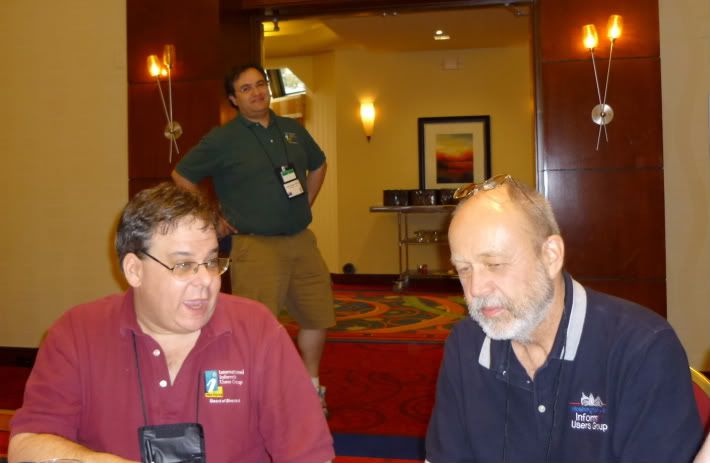 Stuart, a gay Frenchman and Lester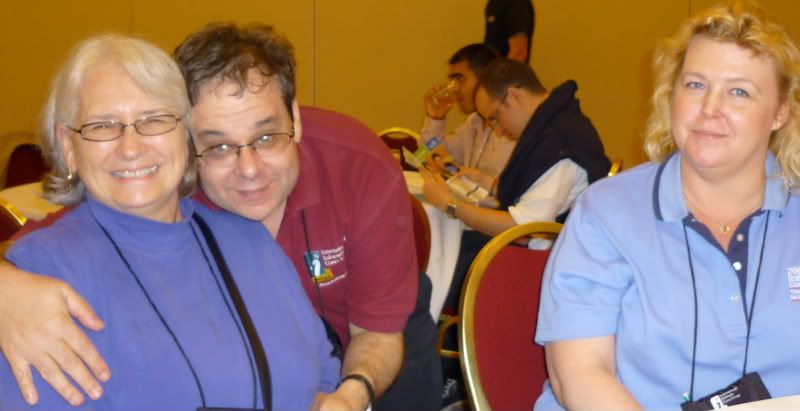 Stuart Litel, Linda Knutsen and June Hunt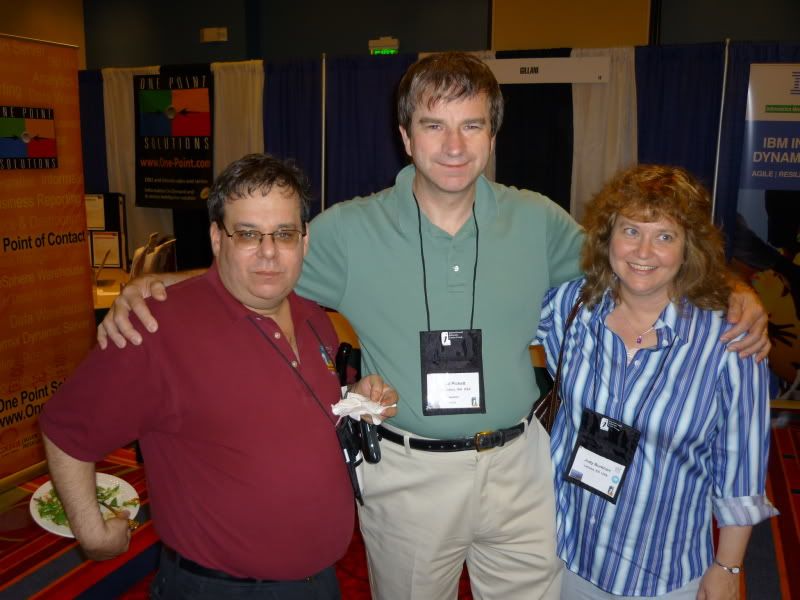 Stuart Litel (trying to hide his plate!), Scott Pickett and Judy Burkhart

Jonathan Leffler and Cindy Fung

Andrew Ford and Hubert Hoelzl rock on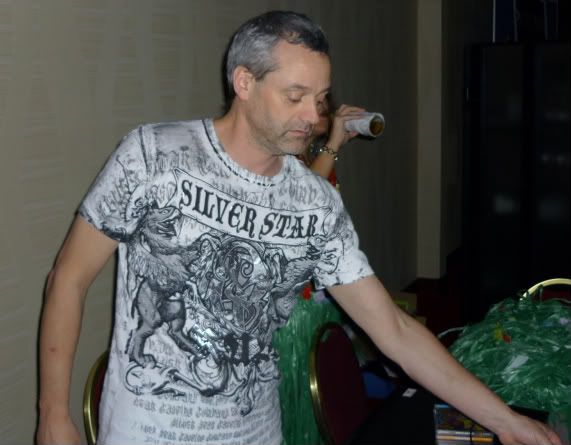 Paul Watson getting his groove on

Scott Lashley, Gary Ben-Israel and Fred Ho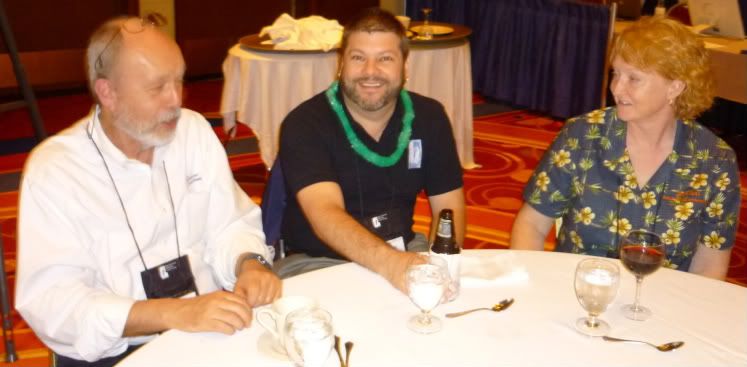 Lester Knutsen, Thomas 'Flying Fingers' Girsch and Tammy Frankforter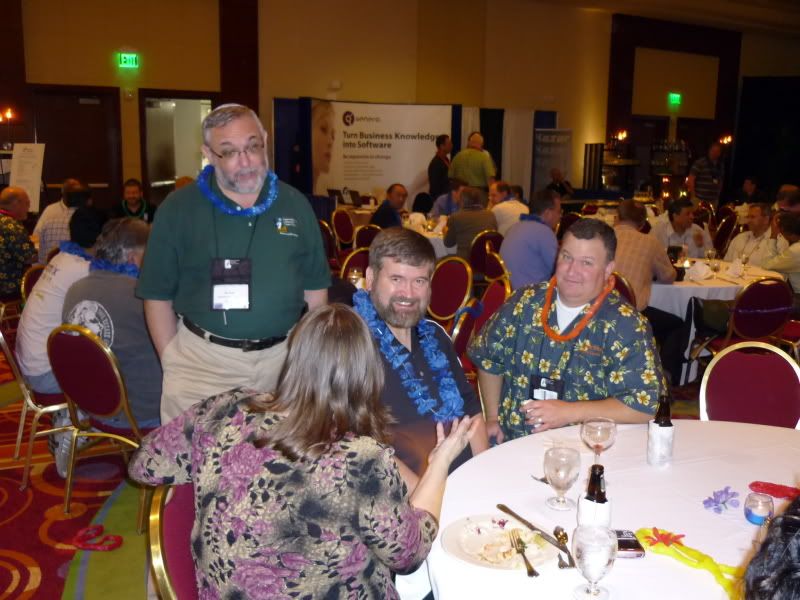 Art Kagel shows his pocket billiards technique to one of the ladies

Barbara Benis

I've got a lovely bunch of coconuts

Ron Flannery does his 'rabbit caught in the headlights' impression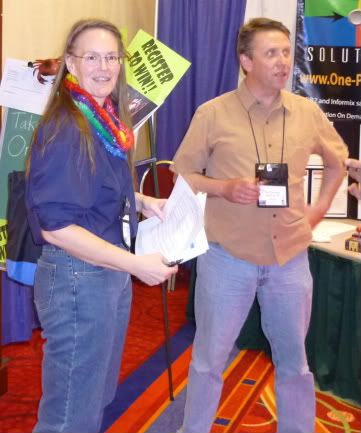 Norma-Jean Sebastian and Ron Flannery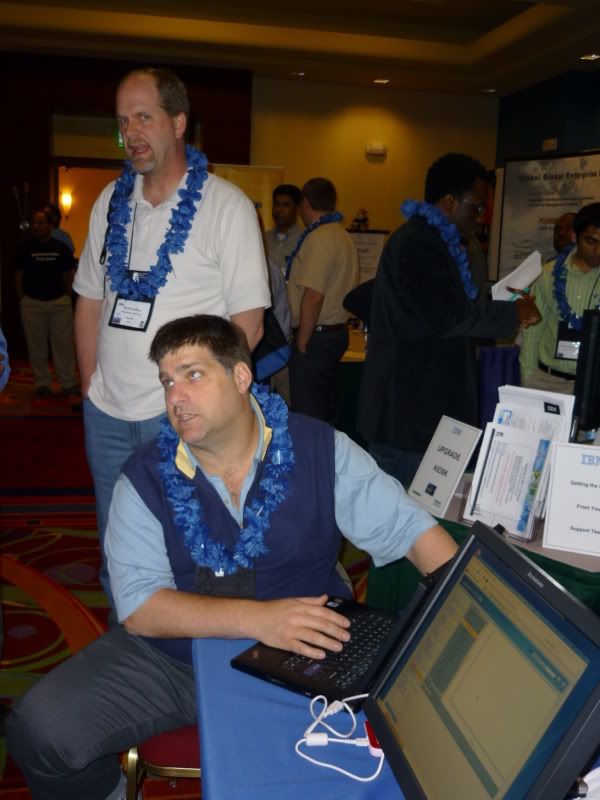 Scott Lashley aside John Miller III, looking like butter wouldn't melt in his mouth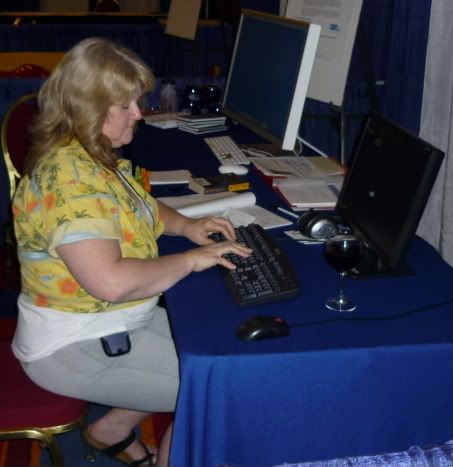 Kate Tomchik tries her hand at the competition

Scott and Keshava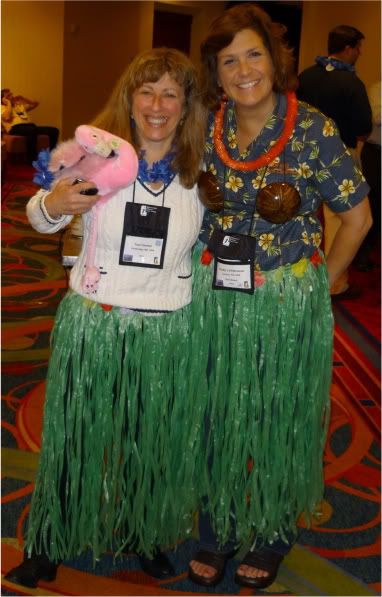 Terri and Cindy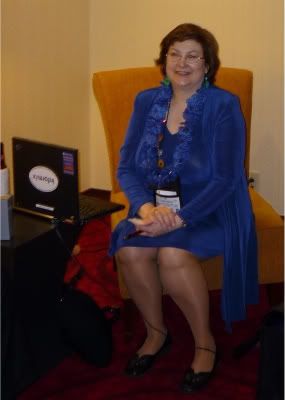 Cathy Elliott
(To everybody I missed when I decided to rush off because of the weather ... I'm really sorry I didn't get a chance to say goodbye! Please forgive me!)